This is the Internet presence for myself, Richard Geib.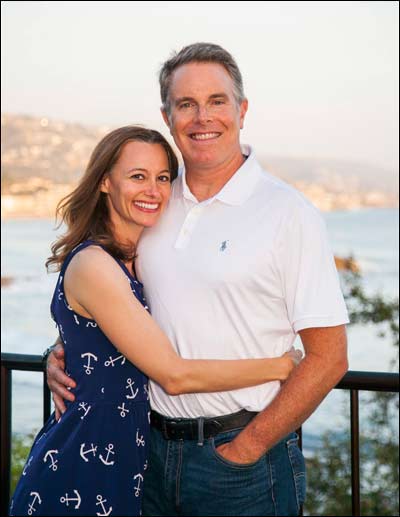 It has been in existence since October 9th, 1996 and is where I work out, in a semi-public forum, my thoughts and thinking. Most of this site was created in the early days of the Internet when I was in my middle and late twenties.
Frankly, I started this online project as a creative way to cope with the trauma surrounding the death of my mother at that time, as well as trying to work out who I was as a younger man. Who was I? What thoughts did I think worth thinking? What did I know? I always looked to the example of Michel de Montaigne, and his spirit of introspection in "que sais-je?" (What do I know?) Where do I come from? Where do I want to go? What kind of man am I? What are my core values?
During my thirties and forties I mostly worked, and my work on the Internet was in professional spaces; and my personal webpage mostly languished. I built my career, got married, and started a family (re. photos on this page). I was busy. My postings to my webpage were few and far between.
I returned to my personal site in its second iteration a more mature man in my mid-forties. I had much less to say on "big issues." At times I was almost embarrassed to read my words from decades in the past, and I wonder if time and experience have not made me a completely different person than the one who opined on this or that topic. As F. Scott Fitzgerald wrote, "The intimate revelations of young men, or at least the terms in which they express them, are usually plagiaristic and marred by obvious suppressions." True enough! But I purposely left my "essaies" (in the sense of Montaigne's literary/philosophical "attempts" or "trials") from then online, as I was the same man then as now. It is just that I changed over the decades, and in some ways I was a better man, in others a worse. Such were my thoughts at the time.
Now I am in my early fifties and approaching retirement. I am nearer to my end than I am to my beginning. My personal website has become my private project. Late at night or when alone I will escape to a quiet corner to write — to hear myself reason and think, to try to understand myself and my life, and to plot for the future. I write almost entirely on my blog nowadays, leaving everything else fallow. It is a solitary pursuit but it gives great pleasure, even if the process requires effort and causes pain. The creative endeavor of writing is how I seek to nurture and grow my soul. "I undertake the same project as Montaigne, but with an aim contrary to his own: for he wrote his Essays only for others, and I write my reveries only for myself," wrote Jean-Jacques Rousseau. So it has become with me. My website has become a sort of secret passion. I indulge it, somewhat guiltily, when nobody is looking. A "personal webpage" nowadays is almost an anachronism in our hyper-connected age of social media "sound bites,", but I prefer the solitary long-form essay. Hence, I stick with my webpage. This current format is my Version 3.0.
After some twenty-two years of existence this online project is the natural interplay of change and continuity in any human life witnessed over time in one Internet domain — my webpage, which has many layers, putting much in plain sight if one is willing to dig.
And so, gentle reader, enjoy my words in this spirit!
And welcome to my webpage.