A DYING CHILD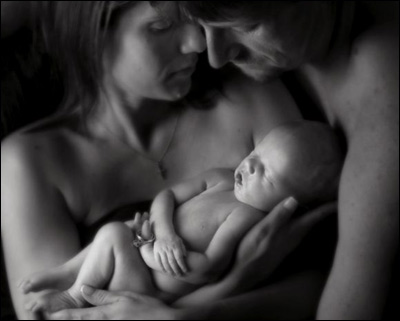 Cheryl and Michael Haggard cradle their son, Maddux, before he died at six days old in 2005.
I read an
article in the newspaper this morning
about
"Now I Lay Me Down to Sleep"
, an organization that helps parents to grieve the deaths of their infants by taking high-quality photographs of them. The article and photographs left me in tears in the booth of the restaurant where I habitually sprawl out and read my
three
Sunday
newspapers
.
It has been like this for some time, and I don't completely understand it. Whenever I read about a stillborn child or see a couple pushing a Down's Syndrome baby in a stroller, my eyes threaten to well up and I am almost speechless. Perhaps as a father I am more sensitive to this, but it is more than that, I think. Maybe it has do with a
scare I once had
that shook me to the core. But I see such misfortunes and my heart sinks to my feet. I could not feel more vulnerable.
What matter riches and fame and "success" as it is conventionally known in the face of the death of one's child? Especially one's baby?
If I might have the good fortune to have one more healthy child, then I would ask nothing more from life. I wouldn't care if it were a boy or a girl, or if it were fussy or "difficult" baby (as has been my firstborn daughter), as long as it were healthy. I listen to parents complain about the stress of parenting and say to them – as I say it to myself – the following:
"If you want to see real stress, imagine yourself with a baby that has leukemia! Now that is stress!"
It keep developments in perspective.
If my wife and I might conceive and bring into the world one more child, and that his child be born healthy, and perhaps that I could live at least ten years more to give him a good start – then I would consider life and I square in our accounts.
It is all I would ask. All else is secondary.
THE CHILD IS HEALTHY; A FATHER SO THANKFUL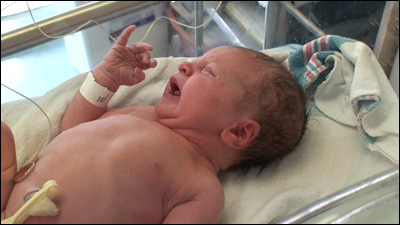 Baby number one born full of vigor and in good health!