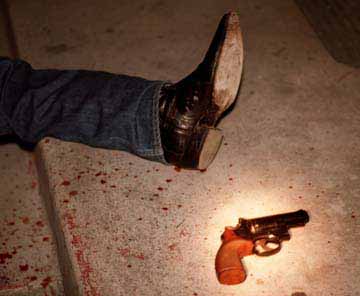 A PRAYER FOR A COP
Whomever goes to fight monsters should take care
not to become a monster himself. And when you stare too long
into the abyss, the abyss stares back into you.
-Frederick Nietzsche


Although armed with the best of intentions,
if you allow yourself to become twisted and hard,
like the street trash you come into contact with
all the day long...
(thereby ending up a changed husband to your wife,
father to your children, and friend to me)
I will have such anger as the world
has never seen.
The streets are the way they are:
It is not your fault and not your burden.

Leave the insanity in jail at the end of the day.
Come home to the love of your family and friends
with a happy heart and soft smile on your face;
it is perilous to look too closely into the darkness,
whatever your motivations may be,
and there is yet much good
in the world,
my friend.