MY TEN FAVORITE BOOKS
"Some books are undeservedly forgotten;
none are undeservedly remembered."
W.H. Auden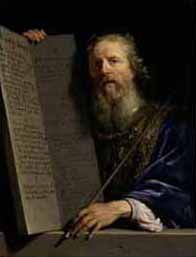 A thoroughly arbitrary list of ten books
I would choose to accompany me during a long stay in prison.



Collected works of William Shakespeare
This choice needs no explanation.


Norton Anthology of English Poetry
If poetry is life distilled, then this book is the distillation of the essence of what it means to be human.


"The Bridge of San Luis Rey" by Thorton Wilder
Drop dead prose, elegance and grace, and an edifying message.


"Lord of the Rings" by J.R.R. Tolkien
A subtle wisdom and virtuous ethic. I too would like a shot at exploring Tolkien's Middle Earth.


The Bible
Although I am innocent of the Christian enthusiasm as such,
I could spend all day long reading the beautiful poetry and timeless wisdom of the Bible.


"Winds of War/War and Remembrance" by Herman Wouk
Encapsulates much of what is (was?) good about the United States.


"For Whom the Bell Tolls" by Ernest Hemingway
That grizzled master Hemingway at his best making genius look easy,
this book about courage, conviction, and love will change the way you think about war.


"Rimas" por Adolfo Bécquer
Su apasionante romantacismo nos recuerda de que todos nosotros llevamos "algo divino" dentro.


"East of Eden" by John Steinbeck
The battle between "...wisdom and ignorance, light and darkness - good and evil." Art with a capital "A."



"The Brothers Karazamov" by Fyodor Dostoyevsky
His infectious Slavic evangelicalism is almost enough to be the salvation of even the most inveterate "sensualist."